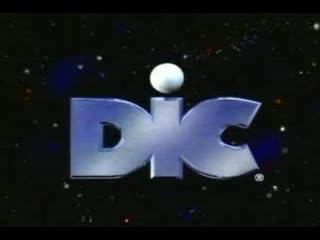 DiC Entertainment (pronounced "deek", rendered "DIC") was an international film and television production company.
DIC Entertainment was one of the companies that co-produced The Mysterious Cities of Gold along with Studio Pierrot.
It was founded in 1971 as DIC Audiovisuel by Frenchman Jean Chalopin in Paris, as a subsidiary of Radio-Television Luxembourg (RTL). "DIC" was originally an acronym for Diffusion, Information et Communication. The company was also known as The Incredible World of DIC, DIC. Audiovisuel, DIC Enterprises, DIC Animation City and DIC Productions. In 2008, the studio closed its doors, and it's properties were reallocated to Cookie Jar Entertainment.
In addition to animated (and occasionally live-action) television shows such as Ulysses 31 (1980), The Littles (1983-1985), Inspector Gadget (1983–1986), Heathcliff and The Catillac Cats (1984-1988), The Real Ghostbusters (1986–1991), and the first two seasons of the English adaptation of Sailor Moon (1995–1998), DIC produced live-action feature films while under Disney, including 1998's Meet the Deedles and 1999's Inspector Gadget.